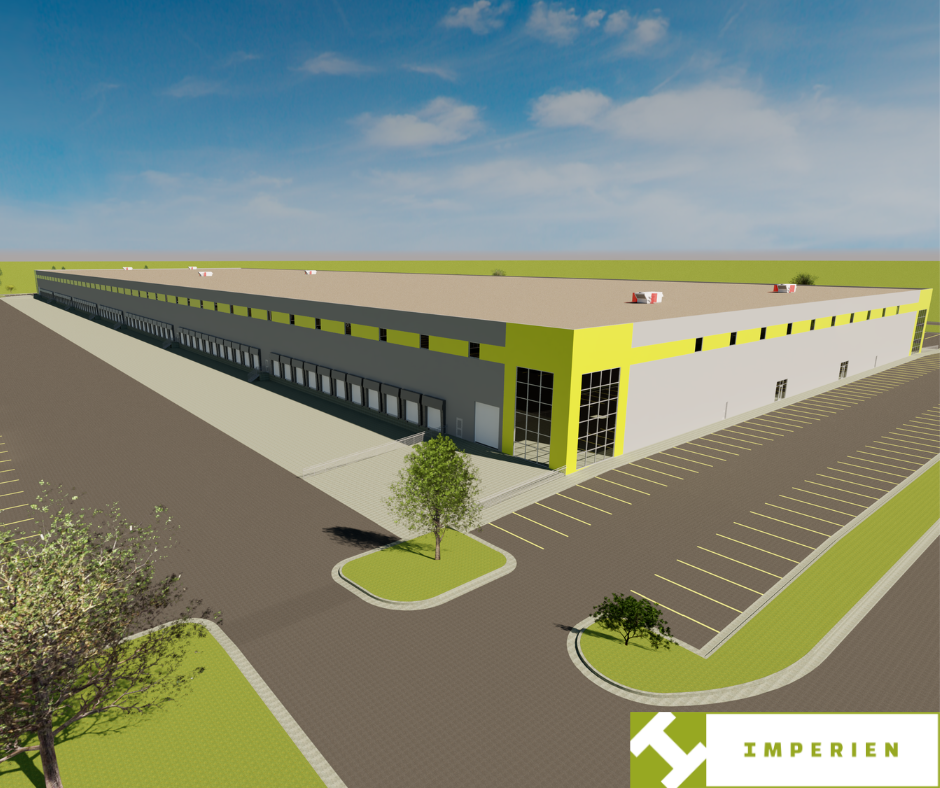 Imperien, a leading construction management and advocacy firm based in Rockford, IL., announced today it is moving forward with a $65 million spec development in Zion, IL
Imperien will design and build a half-million square-foot cross dock facility at Trumpet Industrial Park that will be primed for large logistics operations, with water, sewer and all other utilities completed.
We are a growing company that is taking the next step to be competitive and bring a new vision to Zion. We are looking to attract major manufacturers and companies with a logistics focus to the Chicago market, with plans break ground in early 2024.
The construction firm pursued the property following a 15-county search for undeveloped sites that would be ideal to develop in close proximity to the Chicago market. Following  a development agreement with the City of Zion, leaders at Imperien worked closely with city and county officials to arrange the proper zoning and entitlements for the project, performed due diligence on the property, conceptualized the development, and provided a site selection study to the City of Zion.
"Thanks to Imperien's vison and the City of Zion's dedication to bringing this project to fruition, we will soon be able to welcome new businesses, jobs and capital investment to the community," said Ron Lanz, Business Development Director at Lake County Partners. "The Trumpet Industrial Park holds enormous potential for the region. We are looking forward to leveraging it to welcome more advanced manufacturers, logistics leaders, and business visionaries to Lake County."
The planned development is located in close proximity to in-demand industrial parks within Southeast Wisconsin and the Chicago region. Union Pacific rail is directly accessible, and the site is approximately three miles from the I-94 and Russell Road interchange and immediately adjacent to Illinois 131.
"There is opportunity and flexibility to meet the needs of industries like transportation, distribution, logistics, and others in the market with a project like this," says Simpson.
A groundbreaking for the project is expected to take place in early 2024. Imperien is currently the sole developer of the site and is looking forward to announcing partners in developing it further.
About Imperien:
Imperien is a construction management firm that assists with all stages of the industrial business expansion process including stay/build/relocate analysis, design, and construction management of a new facility. Imperien offers a suite of services to protect customer's interests every step of the business expansion process: cost and risk analysis, incentive negotiation, risk management, sale-leaseback agreements, build-to-suit solutions, and due diligence.
Contact us to learn more about how to build the most efficient facility for your manufacturing process and how we can help improve your bottom line.