Is your business growth constrained by your facilities?
Imperien is a construction management firm that assists with all stages of the industrial business expansion process including stay/build/relocate analysis, design, and construction management of a new facility.
For many businesses, an expansion is the most important decision in a leadership team's career.
Imperien offers a suite of services that protect a customer's interest every step of the business expansion process:
Stay/Build/Relocate Analysis
Imperien provides a cost and risk analysis to determine whether operations would most benefit from expansion of a current facility, relocation to a different facility, or new construction.
Imperien will obtain maximum incentives from government agencies to lower the cost of a project.
Traditional workflows waste time and money with a design, price, re-design, re-price process. Imperien's design-build model marries design, scheduling, and budgeting into a streamlined, efficient process. The design-build process allows for a flexible process that adapts to changing needs. The way we structure our contracts reduces time, cost and conflicts of interest to ensure your budget and timeline is protected.
Imperien manages the risk of a construction project, assuming responsibility for budget, scheduling, and construction management and protecting a customer's interests throughout.
Imperien offers build-to-suit solutions and can purchase existing facilities for clients. Sale-leaseback agreements with Imperien can provide companies with access to cash to fund building expansions, or general access to working capital.
The most common roadblocks to business facility expansion are analysis paralysis and managing budget. We help with both!
We help corporate leaders easily identify, compare, and evaluate options by targeting the most important variables to their long-term growth. To facilitate effective decision-making, we present analysis of existing and potential workforce, logistics, supply chain, business climate, and sites. 
Project viability relies on accurate short- and long-term budget projections. Our team's expertise in evaluating costs and potential of a facility, negotiating incentive packages, and managing the design-build process put projects within reach. While construction represents a significant investment, Imperien ensures you understand the budget and protects you from unexpected or unnecessary costs and delays.

Expert Analysis and Experience
We'll provide the insight needed to evaluate options and help you decide on a course of action. Our expertise in negotiating pricing, sequencing schedules, subcontracting with reliable partners, and controlling quality keeps everything on budget and on time.
Project Continuity
Imperien balances project goals and realities through the entire process, assembling the right team from the beginning and alleviating any conflicts of interest that impact the project.
Owner Advocates
Owners spend less time in meetings, out of the office, and handling issues and more time on the business they're growing while we serve as your advocate, representing your interests.
Saved time = Saved money
Our streamlined and centralized communication keeps all parties informed, accountable, and moving forward.
The traditional
Design – Bid – Build
process is
The traditional Design – Bid – Build process begins when you contract with an architect to develop building plans which get passed along to a construction team.
This structure puts you in the middle of two service providers – design services and construction services – who often have opposing interests. Not only can it drive up project costs and timelines, it creates management headaches and takes you away from what matters most – your business.
Most building project owners have an average rate of $200/hour. What's the value of that time when invested back into the business rather than managing design and construction services?
SOURCE: Survey by EVOICE, J2 Global, Inc.
Imperien streamlines the process by offering Design – Build services. Design – Build projects with an experienced construction manager like Imperien can save up to 6.1% on the unit cost of a building project while enjoying a 12% faster construction speed. (Source: Construction Industry Institute (CII) and Penn State research.)
Our expertise in managing a building project – from conceptual design through construction – gets you out of the middle while saving time and money at the same time.
Colin founded Imperien in 2018 to directly deliver the representation services clients deserve. Colin spent much of his career managing construction projects on behalf of owners including municipal governments. In those roles, he became to be a fierce advocate for the owner's interest. He carries this passion forward, founding Imperien based on the core values of:
Protecting our clients' interests;
Quality construction; and
Partnering with our clients and vendors.
A professional engineer with a degree from Valparaiso University, Colin is also a proud graduate of Rockford Public Schools' Auburn High School where he continues to volunteer on Academy Support Teams that bring career focused education into the classroom.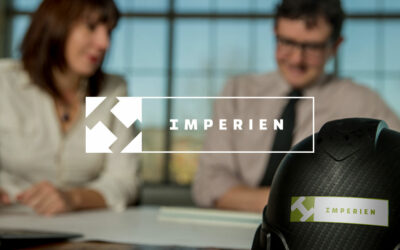 Imperien, the construction advocacy firm in Rockford, Illinois, is proud to celebrate its fifth anniversary, reflecting on a remarkable journey of growth and accomplishments.
read more